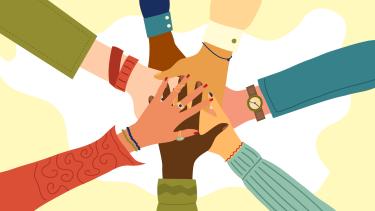 Curriculum Support
March 8, 2023
Did you know that we have a whole team of people here at the Curriculum Department ready to support you in learning more about Curriculum, Assessment and Instruction?
The Curriculum website is a great place to find many resources, including the contact information for our team.
The Curriculum Team includes Digital and Blended Learning, Modern Languages, English Language Learners, all things Secondary, Literacy K-8, Numeracy K-8, Early Learning and Childcare, and much more. If you go to the contact list and are unsure whom to reach out to, pick someone; if they are not the person you need, they will happily help you connect with the correct person. We work as a collaborative team and support each other to help meet the needs of the educators in the schools.
We try to provide differentiated support for the learning community. Many learning opportunities are offered through workshops both virtually, and in person, department meetings, in school and in class support, book studies, lunch & learns, one-to-one discussions, lesson modelling, co-planning & co-teaching, etc. All you have to do is email a helping teacher! On the Curriculum website, in the "Resources" section, you can find a variety of information from resources to support most curricular areas, professional learning opportunities through reading, listening, and viewing videos for learning at your own pace and the ability to revisit things as often as you like. If you take a moment and check out the website, you will be surprised by what you can find. If, by chance, you can't find something you are looking for or want, let us know and we will try to get it to you.
DONNA WRIGHT, DISTRICT PRINCIPAL
CORE  - Centre of Recourse for Education